author: Carina Hu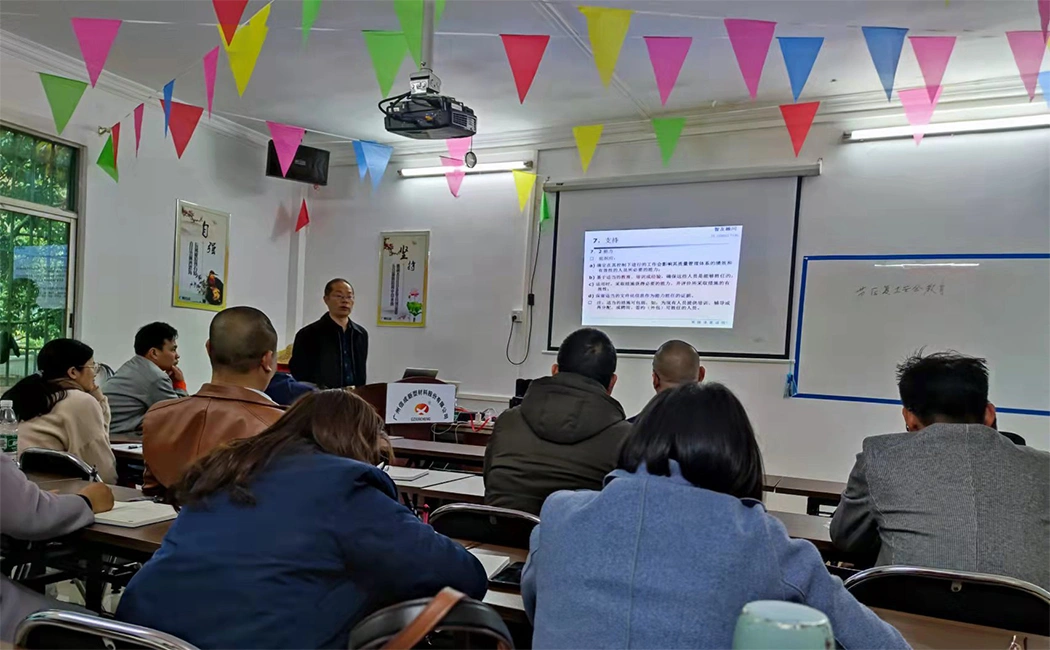 After the reform and opening up, the ISO9000 quality management system was first applied in foreign-funded enterprises, and then in large domestic companies, and was gradually recognized and accepted by people. Now, whether an enterprise runs the ISO9000 quality management system and whether it has obtained third-party review and certification has become a sign to measure whether an enterprise's management is standardized.

In order to let the company's managers and backbones understand the importance and necessity of running the ISO9000 quality management system, we invited a senior lecturer, Mr. Luo, to explain the ISO quality management system knowledge training for us. In this class, we recognized the purpose and significance of the company's promotion of the quality management system, understood the formation and development of ISO certification standards, understood the requirements of the ISO quality management system standards, analyzed the company's current quality management status, and learned how to meet the On the premise of the standard and the company's own situation, formulate quality manuals and procedural documents.

Guangzhou Xincheng New Materials Co., limited is a high-tech enterprise specializing in the production and sales of filters. We can obtain ISO quality management system certification, which not only helps us to improve the standardization of enterprise management, but also helps to improve the quality awareness and work efficiency of staff. So that provide customers both at home and abroad with better service.